ZETTLER Relays – Application Spotlight, January 2020.
Global plug-in electric vehicles sales for the first Half of 2019 reached more than 1.1 million units- a 46 % increase over prior year. Estimated global sales for 2020 are projected to reach 4 million units, reaching 12 million units in 2025, and 21 million in 2030.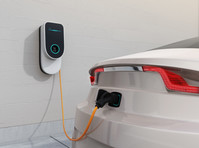 This positive trend is also evident in associated sales of charging infrastructure solutions. In particular, wall charging stations - so-called "wall boxes" - that enable EV charging with AC voltage according to charging mode 3 (IEC 61851-1) are and will continue to be in extraordinary demand. They facilitate charging of electric vehicles with voltages up to 400 V, and are used in protected areas such as parking garages, carports or private homes.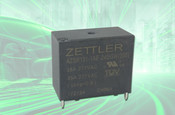 A supplier of wall boxes contacted ZETTLER in Europe, because of their need for a relay compliant with the requirements of IEC 61851-1 for a new generation of EV charging wall boxes. The relays of ZETTLER's AZSR131 series have a normally open contact (1 form A) and are UL and TÜV approved with 35 A 277 VAC and 30,000 switching cycles or 33 A 277 VAC and 50,000 switching cycles with TÜV. The relays are available in the standard version with 1.8 mm contact gap and in a special version with up to 2.3 mm. The relays are also available in a version in accordance with the extended household appliance standard IEC 60335-1 (GWT).  This component solution in the EV charging space along with others, such as the new AZEV132 EV charging relay, keeps ZETTLER relays at the forefront in this significant green energy growth segment. 
For samples and data sheets of these new ZETTLER EV charging relays or similar solutions or to discuss the wide variety of application opportunities for the range of ZETTLER Relays, please contact:
ZETTLER electronics, Europe
Junkersstr. 3
82178 Puchheim
Germany
Tel.: +49-89-800-97-140
office@ZETTLERelectronics.com
www.ZETTLERelectronics.com
About ZETTLER electronics
ZETTLER electronics, based in Puchheim (near Munich), is an internationally operating manufacturer and distributor of electromechanical components and assemblies. ZETTLER offers its customers a carefully coordinated product range of relays, magnetics, LCD modules, switches and fans for latest-generation industrial and consumer electronics.